Alexx O'Nell is an American actor and musician who is based in India and has appeared in films, series, and music videos in English and Indian languages. Boasting an impressive catalogue of movies, web-series and music, he has been kept really busy with the multiple hats he has been wearing for quite some time now. We recently had an interaction with him upon the release of his new track, 'These Four Walls', the acoustic version of which has been released in August and his upcoming movie 'Khufiya'. Here's what he has to say.
Can you tell us about your experience working on the film 'Khufiya' with Vishal Bharadwaj, Tabu and Ali Fazal?
Working on 'Khufiya' was a lovely experience that offered me many 'firsts'. It was my first time collaborating with Vishal Bharadwaj and Ali Fazal, and though Tabu and I both worked on the Amitabh Bachchan starrer 'Cheeni Kum' and Santosh Sivan's 'Urumi', 'Khufiya' was the first time we appeared on screen together. It was also my first time shooting in Canada, and first time working in a 'spy thriller'. Despite all these firsts, Vishal and his team made me feel welcomed & appreciated in the planning and the execution of my scenes. Tabu was gracious and accepting of my ideas, Ali was a phenomenal scene partner and just a wonderful guy to get to know. I'm incredibly grateful to have had the privilege of working with these amazing artists while portraying a psychologist and spy Dr. David White in this beautiful film. I'm not very active on social media, but I've shared some of my favourite moments on my Instagram handle.
How did you first get interested and involved in music?
My interest in music began when I was very young – I would dig through my mom's old 45 records of bands like The Beatles and Peter Paul and Mary and Simon and Garfunkel, and I fell in love with a radio station that played hits from the 60s and 70s. During my early teenage years, around the age of 14, I began teaching myself how to play the guitar using magazines. This was before I had access to the internet, so the best way for someone like me to learn, who wasn't really keen to take lessons, was to brows magazines like 'Guitar Player' that would feature a cover photo of bands like Nirvana and Pearl Jam, and inside provide the 'tab' diagrams showing you how to play 3 or 4 of their songs. I have to admit that I never became a very good guitarist, but as soon as I could manage to play a few chords, I began making up my own melodies and lyrics and recording my first songs on a tape recorder.
Watch the acoustic version of 'These Four Walls' here:
What was the inspiration behind your original single 'These Four Walls' and its acoustic version?
My process of writing music involves sitting with an acoustic guitar, and focusing on an experience, a very emotional moment that I haven't quite come to terms with. 'These Four Walls' is about a relationship that went bad and slowly died, despite my trying incredibly hard to make it work. It was as the relationship was ending that my negative self-talk began. In the song, I attribute that internal voice to the four walls that surrounded me in my apartment; like the old expression goes "if these walls could talk, the stories they would tell." But in the song, the four walls are not just telling stories, they are taking the side of my ex and telling me that it is my fault that everything that went wrong. The walls had watched the whole relationship unfold, and now, as it was ending, they laughed at my pain, judged me for my actions, and lied about the whole ordeal.
Can you walk us through your musical career journey so far? How has the pandemic affected your creative process and approach to making music or acting?
And I mentioned, I have been writing ever since I was young, but only began professionally recording in 2018. While it took me a very long time to find the right producers to help me make my music, it took unique circumstances to ultimately find the confidence to release it, namely the pandemic. When Covid hit India, and my film and series shoots were postponed indefinitely, it dawned on me that it was really 'now or never'. I no longer had the excuse that I didn't have enough time for my music, and it was tat this time that I realised it really was an excuse. I came to understand that I was actually perpetually putting of releasing my music because I was scared. Scared to fail, scared to put out music which was so personal, and scared that the audio and the video wasn't good enough because it wasn't perfect. But I set about preparing my most professional sounding song for release, and faced those fears head on. I made a million mistakes, but nevertheless, on 16 April 2020, my debut single 'Still On My Mind' was finally out on all streaming platforms worldwide, with the music video on my Official Artist Channel
https://www.youtube.com/@AlexxONellMusic
Then, just after my series 'Aarya' began streaming on Disney, I put out 'A Bhagavad Gita Song' in August 2020. My only non English release, it is an acoustic folk rock style song which features me singing Sanskrit shlokas from The Holy Gita which I had studied and memorised in the course of my work on the series.
After I released my third single and music video, 'Twenty Days' in 2021, I took some time to look back on my musical journey so far. I concluded that while I still wanted to make my music available to the Indian market via the domestic platforms like Hungama, Ganna, and JioSaavn, I also wanted to focus on an English speaking region where my music might be more widely appreciated. I had begun spending more and more time in South Africa at this point, mainly for paragliding, scuba diving, and riding motorcycles, and decided to begin producing my music with producers I met there, David Pearce and DJ Cosher. The first song resulting from this collaboration was 'These Four Walls', out 14th July 2023. It featured a video shot on the streets of the city of Cape Town at night, and the song ultimately did quite well, not only on streaming, but also on South African radio where it featured in rotation on three major stations.
The unplugged version, 'These Four Walls – Acoustic', which was recorded and produced here in India, is my most recent release.
While it remains an uphill struggle to release English language non-film music in India, I've had an incredible amount of help from Radio One 94.3 and platforms like Music Culture, and I feel extremely fortunate that my music has reached as far and as wide as it has.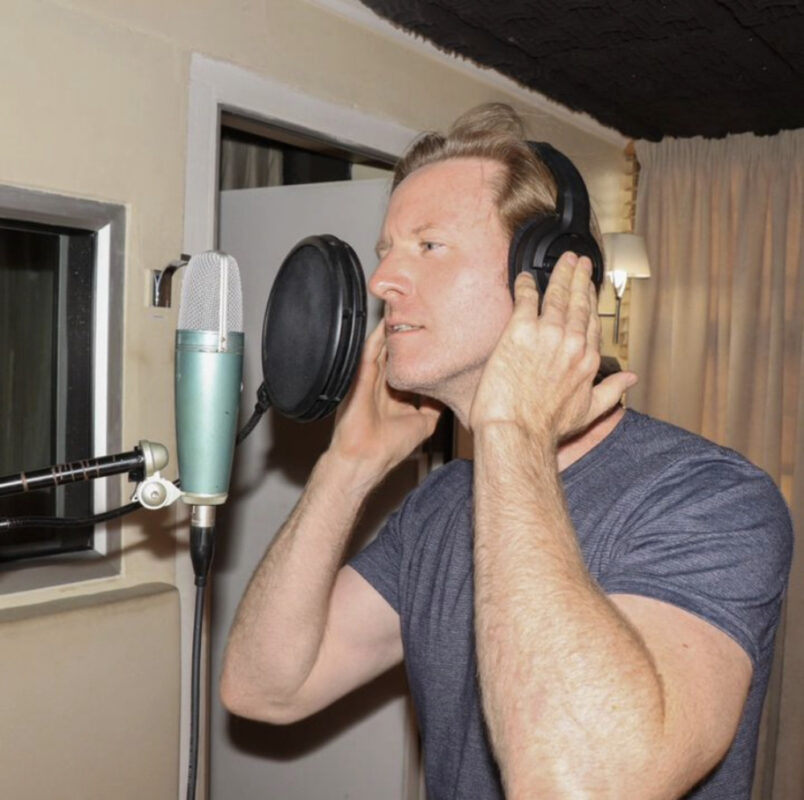 Who are some of your musical influences and how have they shaped your own style and sound?
While my earliest influences included seemingly polar opposites like Bob Dylan and Leonard Cohen, to Pearl Jam and Nirvana, these eventually included The Beatles, U2, Simon and Garfunkel, and finally John Mayer, Ed Sheeran, Atif Aslam, Arijit Singh and Harry Styles to name just a few.
Through it all however, Counting Crows has remained one of my strongest influences. Their use of varied instruments in perfect harmony, their brilliant melodies, and Adam Duritz's poetic and meandering lyrics and heartfelt singing has captivated me since the release of their debut album 'August and Everything After' in 1993.
Regarding my sound, Crows and Cohen gave me the permission to make my melodies and lyrics similarly long and wandering. But from U2 and Paul Simon I learned to rein them in a bit and make the most of poetic devices like rhyming, repetition and alliteration. I take a lot of inspiration from Sheeran, Mayer and Styles who, while keeping guitars at the core of their production, nevertheless use modern and catchy elements to uplift their compositions. And finally Aslam and Arijit have continually reminded me that music transcends language, and melody speaks louder than lyrics.
How do you balance your acting and music careers? Do you see them as complementary or separate pursuits?
For me, Music and Acting are completely separate, and often times competing, creative pursuits. Balancing them requires meticulous planning and time management. But since I'm terrible at planning nd time management, it falls to my phenomenal manager Shreeda Kirtikar, who works endlessly to make it all happen with as little conflict as possible. My films and series dates generally take the top priority because they rely on coordinating schedules with the availability of so many other artists, technicians, and locations. In contrast, my music production team at Cosher Studios in Cape Town is really just producers Dave Pearce, Dj Cosher and myself. And my Video producer Danie Nel shoots almost solo. So it's really the acting dates that provide the structure around which we plan my recording, video shoots, and music releases. And in between all this I make time for family and adventure. I find I'm happiest when I'm busy, and depending on where I might be, "adventure" includes paragliding, scuba diving, motorcycling, and rock climbing.
Can you share any upcoming projects or releases in either film and music that your fans can look forward to?
I unfortunately missed the 'Khufiya' premier last week because I was in Delhi beginning work on 'L2: Empuraan' with Prithviraj and Mohanlal. And I'm incredibly grateful that L2 is just one of a dozen projects that are in various stages of completion. One of the most significant coming soon is 'Ae Watan Mere Watan' which stars Sara Ali Khan and myself in the main roles. But there is also a fabulous Amazon series nearing release entitled 'Bak Bak' starring myself and Divya Dutta which I'm also extremely excited for, and Ananth Mahadevan's 'Phule' with Pratik Gandhi and Petralika. It's too early to speak about these projects, but I will say that I worked incredibly hard, especially on my Hindi delivery, for AWMW and BB. My characters in the film and in the series speak almost exclusively in Hindi which was a significant challenge for me.
On the music front, after a couple weeks of shooting in Leh Ladakh, I'll be headed to Cape Town in early November to put the finishing touches on my next single and music video entitled 'Pride'. I'm excited to share more about that soon, and to hopefully release it before the end of the year on https://www.youtube.com/AlexxONellMusic and all streaming platforms worldwide.
Lastly, what has been the highlight of your career in terms of music and what are your future goals and aspirations?
It's hard for me to describe the feelings I had when I first saw the video for 'Still on My Mind' cross even 1,000 views on YouTube. Just to have my music finally out in the world was at the same time terrifying, exhilarating, and, after such a long and sustained effort, an immense relief.
Seeing my singles appear one by one on each of the streaming platforms from Hungama to Gaana to Spotify and Amazon filled me with an overwhelming sense of accomplishment, mostly because I did it myself, without the help of a major label. It was a validation of the immense amounts of time and effort I'd invested in not only composing and producing the music, but learning how to get it distributed and then making it all happen.
Reading reviews and finding that songs like 'Twenty Days' and 'A Bhagavad Gita Song' took on entirely different and deeply personal meanings for each and every person that listened to them filled me with appreciation.
Doing radio interviews in South Arica and India and performing my songs live and acoustic for people that genuinely enjoy them has made me incredibly happy.
And finally, hearing 'These Four Walls' play on the radio in Cape Town… Indescribable.
I'm incredibly grateful for the support of each and every person that has watched even one of my videos, or listen to any of my songs. My goal is to build upon these modest accomplishments and hopefully earn the privilege of sharing my music with a wider audience. Most importantly, I really just hope to be able to keep making movies and music and to see that my art is appreciated. Thank you from the bottom of my heart.