'Dil Se Dil Tak' by Laqshay Kapoor was released a few days back with the movie 'Bawaal', starring Varun Dhawan and Janhvi Kapoor in the lead roles. This song is important in many ways, it showcases the changing trends of industry where a relatively new voice finds its feet in a prominent movie from Bollywood. Laqshay has been creating a unique space for himself in the industry and we delved deeper into his thoughts a few days earlier. Here are the excerpts:
From 'Tumhe Pyaar Karungga' to 'Dil Se Dil Tak' as a playback for Varun Dhawan, how has your journey been like?
The journey couldn't have been easier and beautiful so far, having been launched by Karan Johar. My first song did well, which, in itself, was huge as it is very difficult for new voices to get noticed. But I have been lucky to have been supported and motivated by the best in the business. Of course, you have to work hard to justify all this support which is coming your way. When I started, I was very focused on the goals, destination, etc., but over a period of time, I have started enjoying the journey and the present moments.
Watch the song here:
How did this song come about for 'Bawaal'?
For this song, I wasn't aware right till the end that it is getting included in the movie. But when luck favours you, things fall in place. I remember, my first movie song was with Liger and I had to wait for 6-8 months to finally know that the song is actually being used in the movie. For 'Dil Se Dil Tak', in a matter of a month, the song got recorded, pitched, and finalised for the movie, it was a much smoother ride. I feel blessed to be working with the right set of people who are guiding and creating a path for me.
This is your first collaboration with T-Series, how has been your experience?
When is started working with T-Series, I realised that it is a place that supports artists to the hilt. I have been guided very rightly by the key people in the organisation. It was an experience where my myths about music were broken, and I got to know how music works as well as how one grows as an artist. T-Series has a history of creating big artists and it comes very apparent that they have their work done around artists' growth and success. It is a very healthy atmosphere to work where even if your one or two songs don't work, they will back you. They will keep releasing your songs if they believe in you.
How did this collaboration with T-Series come about?
A very close friend of mine is known to Shivam Chanana, Assistant Vice President-Media, Marketing & Publishing (TV) at T-Series. He met Shivam and spoke about me, showed my reels, etc. When my songs started coming out and reels started going viral, we connected with each other. We had a good vibe and then everything else came as an outcome of the events that preceded.
What do you make of changing parameters in the music industry itself?
Today, firstly, as an artist, you have to be very very lucky to find your place if you are just making an entry. I also feel that apps have made a big impact on the way music is being made. There is a growing need to crack the algorithms of Spotify, YouTube, etc. as there is money being invested to make music. It is becoming tougher with every passing day, specially for a new artist. But again, if you keep working hard, something will eventually come up.
What more can we expect from your end with T-Series?
In independent music, I am looking to release a few songs with T-Series. I have been working on them for the past three months. Two songs are about to get shot now. I haven't composed the songs, but I can say that they are some of the finest melodies to come from me.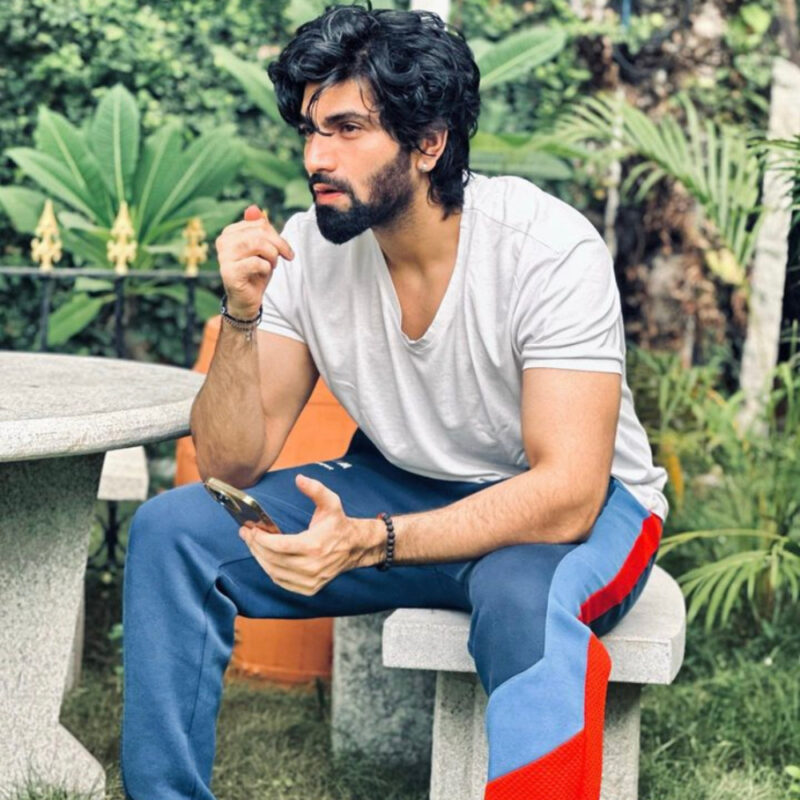 What is your take on the growing need to be present on digital platforms?
As a person I am very shy by nature, so coming on camera every now and then is not very natural to me. What you see on my Instagram is very organic and from the moment, it is not made for camera per se. However, I do realise the importance to connect with audience and I try to shoot some covers, videos, etc to keep the engagement live. Digital world does have an impact on your psychology too, you have the urge to check your number of streams, the views, etc. Luckily, I am with people who constantly tell me to focus on my work and balance out the digital exposure as much as possible. Having said that, digital space does have its advantages. One of my songs became popular 6 months after its release, that's largely thanks to Instagram.
You had earlier described yourself as a businessman who is in the industry for passion. Has anything changed here?
It has changed for sure. I saw an interview by Vicky Kaushal where he says, "even 100% is not enough". I came in the industry on the back of a successful business set up, but that can't be my comfort area anymore. In this industry, every day is a hustle and a struggle for everyone. Now that I am a 100% here in the music industry, I had to inform my team in the business to manage things and take more control. Music is not just a passion anymore, it's a profession for me as I am also getting into live events scene.
In your view, how can artists become a legit brand in themselves?
To become a legit brand, one must be able to connect with the emotions of people at large. Arijit Singh, for example, has the capacity to make people move to tears, that is his emotional connect with the audience. Same is true for actors too. Having said that, one must have a consistency to become a brand, keeping your inner self intact and authentic. Time is also right where singers and musicians are now coming out with their faces being recognised for their work. The hierarchy is being challenged and very soon we will see them not just doing large concerts, but also being faces for brands in general, Badshah is a perfect example for this. He has broken the ceiling and there will be more to follow.
Take a moment to appreciate the rise of Laqshay Kapoor and stream through his work to have a great time!