Sambata has just released his first single with Def Jam "Sod Lacharicha Paksh". With regional music finding its way into the mainstream, Sambata is one of those artists who are making heads turn across India. We had a conversation with him about his work and music. Here are the excerpts:
Watch the 'Sod Lacharicha Paksh' here:
Who is Sambata, the artist and the person?
Sambata is the most ruthless and unforgiving emcee in the game. He has mastered the art of storytelling and rapping. That's why everyone calls him 'Sambata Don!'. The person… is Pratham Jogdand. While it might seem difficult to separate the both of them in appearance, there's a difference. Sambata is a result of everything that has happened in Jogdand's life. That's all.
How did hip-hop find a way in your life? What attracted you to this genre?
I never did well at school. I never conformed to anything. I always had questions and stayed curious. However, where I come from, you are not supposed to have an ambition… to be distinct, you know.
It always stayed with me and then I stumbled onto rap music when I was 14, I think. That's when everything changed for me. I could just relate so much with these guys from the West who aren't good at school and certainly don't conform to a certain set of principles. That's how it all started for me. 
Regional music is getting a lot of traction. How does your work relate to the people where you come from?
Regional music always had a lot of traction, no one from Mumbai or Delhi ever talked about it. If you visit my neighbourhood, we're all well-recognised and respected. However, I do understand what you're saying. It is becoming bigger now in scale.
I think it's the language and the personality that I've in general. While I rap in Marathi… not just because I think it's cool, it's crucial to represent these kids, you know… I'm also good with everyone. Of course, if someone wants to cause trouble, they'll have similar reactions. But when it's all said and done, I'm a Marathi emcee… an artist and I just have that vibe and confidence in me that makes people feel related to me. I stick to my roots and have never left them.
Tell us about your association with Def Jam India and how did the association come about?
The association is rock solid. I mean, the label is historic and has stood for everything that Hip-Hop stood for. Whether it was Public Enemy or LL Cool J, the label has a massive history attached to it and it shows when I met the team in India. So yeah, it just came about quite organically… a lot of conversations about Hip-Hop and the culture. I can't wait to drop my next rap record with the label.
What is in store from Sambata x Def Jam India coming up?
The first single is locked in and has dropped in today! It's called "Sod Lacharicha Paksh" and it will be the hardest record in the game. I see how Hip-Hop is changing… young kids with no perspective and just been making anything… I've been seeing a lot of these two-minutes one-hit wonders around lately. It's time we change that. It's time we take it back to the old school and never come back! Watch out.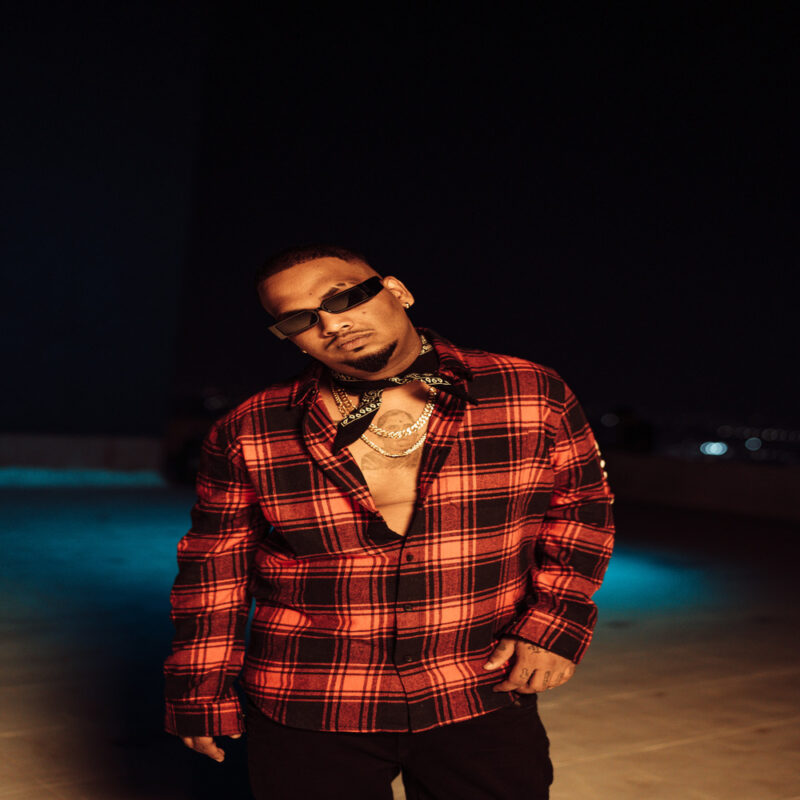 What kind of influence would you like to create in Hip Hop and society in general?
It goes two ways. One, I want Hip-Hop to inspire confidence in people. For a long time, rap or as a matter of fact any art form has been misunderstood by society in general. Through my rap music, which is unapologetically Marathi, I want to inspire young kids from my neighbourhood to love this art form and perhaps, become one of the greatest ever to do it.
Well, on society… that's interesting. My music emerges tall against the same condescending and hypocritical society that I am a part of. However, I do want to bring about change and inspire this society to be honest and less threatening for the kids out here. Stop making it difficult for us if we don't love your schools and want to be an artist.
Any additional comments?
'Sod Lacharicha Paksh' out now! Make sure you tune in for the real gangsta rap from Pune.