Stebin Ben is on a roll. By the time you interview him for a song and publish the article, there are few more songs already out! While we connected with him for 'Pyaar Mein' he was his usual cheerful self, brimming with happiness for the work that he has been doing the past few years. From Bhopal to Bollywood, the journey is one of its own and it reflects in the humility, success, charm and identity of Stebin. His fans have adored him and he knows what it means to have a dedicated fan base. Having said that, without wasting much of time, here are the excerpts of the discussion:
'Pyaar Mein' is your latest song with T Series. How was the experience to recreate this old classic?
The first decision makers on the song were T Series and Bhushan Sir. Once the music director, Bharat Goel, and composers were on board, I was roped in to sing 'Pyaar Mein'. The song has been created by legendary Javed Akhtar Sahab and Rajesh Roshan Ji. The new makers have done a great job at giving it a fresh touch while keeping the soul of the song intact. With T Series on board, you can always count on one of the best works getting done. I was very happy to be the voice of this classic song from the past.
This being the first song with T Series, what was your initial thought and how it shaped up?
This is my first song with T Series and when I heard the song, there were no second thoughts about it. I also realised later that a lot of people have not heard this song. It was an amazing experience to bring 'Pyaar Mein' to the younger generation which hasn't heard it yet from the past.
Watch 'Pyaar Mein' here:
How did this collaboration with T Series shape up and what do you make of your working experience?
I met T Series team generally to discuss a few things. They shared the 'Pyaar Mein' concept with me, and I heard the song. This is where it started. T Series is a very respected brand in the industry. They have the biggest YouTube Channel, they create some of the best music coming out since many years and they have a very good quality team. My experience with T Series has ranged from creation to shoot which was all done by dedicated teams to create the best version of the song.
Tell us about the video of the song
The concept of the song came from the director Navjit Buttar who is great at concept creation. When I was told about the video project, it came across as something I haven't done before in a music video. But at the same time, this is what I have done in my life as I come from Bhopal having experienced rural life in its entirety. I am from that era where we used to call with landline phones to our girlfriend's home, to be picked by their dads and eventually getting scolded 😀 The video is very much relatable to me from my life in its totality, I enjoyed it.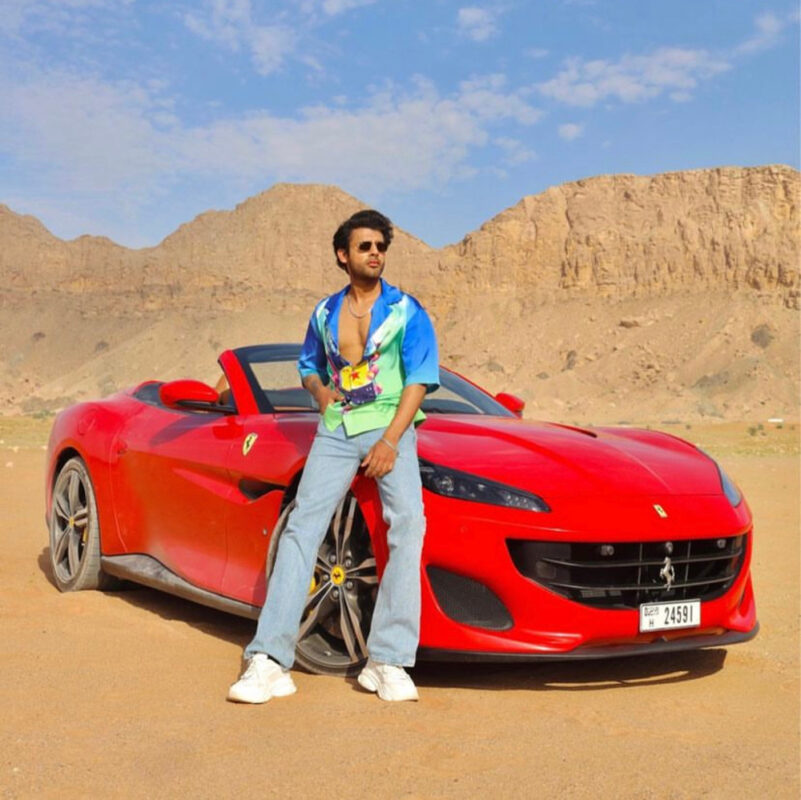 From 'Mohabbat Hai' to 'Pyaar Mein' you have transitioned from a playback to a camera facing artist. What has changed for you in terms of doing differently from there to now?
Since I am a part of the song, I always want to give more feelings and dimensions to it. If you look at it, music videos are about showing the whole story in about five minutes duration. So either it has to be a great actor who can pull off this incredible stuff, or it can be the singer himself or herself who can take the lead. The singer has lived with the song, he or she has spent time and emotions in creating the song. So, in case there is no experienced actor, the singer might as well be the best choice for the video.
Given that this is your first collaboration with T Series, what can we expect more from the two of you?
I have been doing very earthy, commercially sounding, but not so gen-z appealing songs. Now I want my songs to reach out to Delhi, Mumbai, Bangalore, and many other cities clubs. I want my songs to be there in the party scene too. So, now I am attempting a lot of new generation songs with labels, and we can expect more of this with T Series too in the coming times. I want to keep the flavour of earthy songs but at the same time balance out with urban pop songs too.
'Pyaar Mein' is close to touching 6 million views. How much does this number mean to you?
Every view is important to me, however, I have seen numbers like 500-600 million to numbers raging up to 1.5 billion across the industry. My first song 'Mera Dil Bhi Kitna Pagal Hai' was about 72 million views on YouTube and my first original song and other songs too, have over 100 million streams overall. 6 million is a great number but now I am not after numbers. I want to give quality and improve on my skills. I am only three years into my playback journey, and I want to earn respect over and above the numbers. I am early into my career, and I am learning as I go.
How much do you think, T Series can help you achieve this goal of yours?
T Series has a great team of inhouse music directors. This team can definitely bring the best out of me as a singer. I can perform sufi, classical and many other complicated forms of singing. This needs to be explored more by the record labels out of me. When this happens, it brings respect for you.
While you seek to explore more, there is already considerable success coming your way. What has been the impact of success on you personally?
For me success is what Shahrukh Khan, Amitabh Bachchan, Akshay Kumar, Arijit Singh and the likes have achieved. I am not even close to the success they have got; I am a beginner as of now. Whatever little success I have achieved has only motivated me to showcase all my skills further. I want to explore folk, sufi, classical, urban pop and more.
You recently toured with Akshay Kumar. How was your experience with him?
It has been an amazing experience. I have been working hard for two three years, but Akshay Kumar has been doing it for over three decades. There is so much to learn from him, discipline, hard work, humility, consistency and more. While I was always a fan of him, have become a way bigger fan after knowing him during this tour. Akshay Kumar is a living example of how active a human body can be!
How does your second half of 2023 look like?
I will keep experimenting with music. You want to fit in and be there in every genre. The Entertainers Tour is coming to India starting with Chennai with the same team, so that's a big one. I have my own concerts lined up which has been my biggest work area for years. I am working on my fitness and looking to get in much better shape. I am quite open to explore TV Shows, etc., so the rest of 2023 is looking very dynamic for me.
How much does a label like T Series add value to you beyond the content and production values?
With a label like T Series, you will have access to the biggest names in the industry. T Series is a big brand, and their reach is huge. Beyond this, as an individual you may not be able to plan and execute big marketing campaigns, but a big brand like T Series can pull it off for you.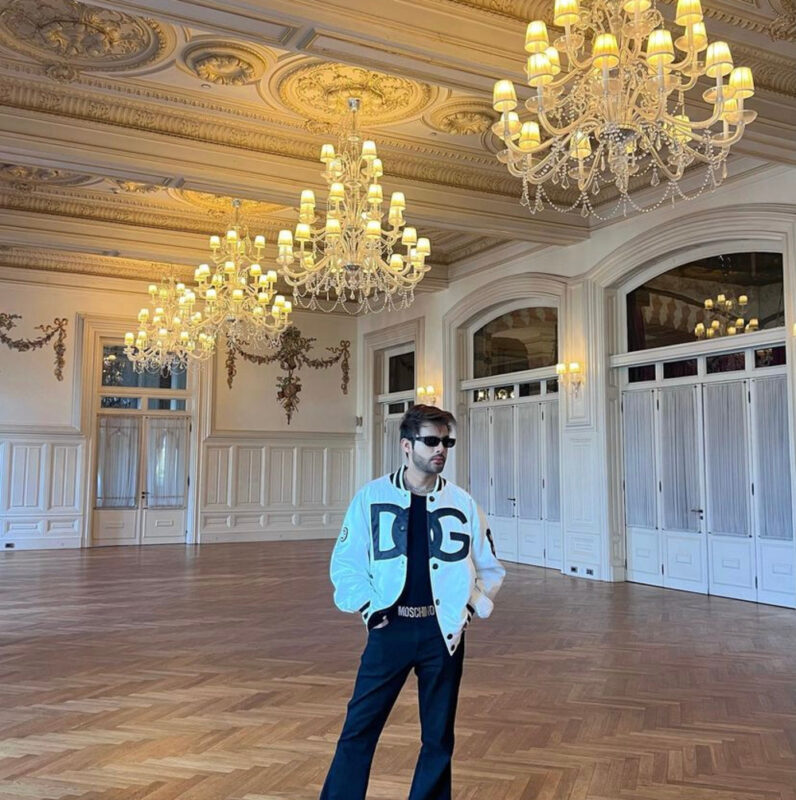 At MusiCulture, we believe that every artist, after a certain level of talent and reach, is a brand in herself or himself. How do you think an artist can brand herself or himself?
To me, when you start something on your own, you are a brand. But the key is to grow bigger as a brand and keep developing value adds. As an artist, you have to keep polishing your art, choose or decline the projects wisely, create unique collaborations, improvise on your shows' experience for the audience, etc. In terms of playback, an artist can work on the quality of songs, label, collaborations to make an impact, while in terms of shows, it will be the scale of production that will create a brand value.
Before closing, what is your message to your fans?
I am constantly working hard to keep my fans happy. They have been supporting me to the hilt and are the backbone of my success. People keeping walking in and walking out of your life, but your true fans are always there for you. I feel blessed to have the fans that I have!
Well, 2023 looks to break many ceilings for Stebin. The first half has been exciting and we surely look towards the second half now, keep following for more to come from us!