New Partnership With Astralwerks Comes As Angello's S—ZE Records Marks Its 20th Anniversary
Mumbai, 1st August 2023: Steve Angello, co-founder of Swedish House Mafia, and the mysterious music duo Wh0 tap into the primal heartbeat of house music on the new single "What You Need," released recently via Angello's SIZE Records / Wh0 Plays / Astralwerks. A modern-day anthem that ingeniously samples Carrie Lucas's "I Got to Be Dancin,'" the track brims with infectious rhythms and audacious basslines, providing a contemporary update to a classic disco melody. This seamless blending of old and new demonstrates the transformative power of sampling in the evolution of house music, reinventing classic sounds for the modern dancefloor.
Watch "What You Need" here:
Coinciding with the 20th anniversary of SIZE Records, "What You Need" is the label's 250th release and its first offering since entering into a partnership with Astralwerks. The partnership calls for Astralwerks to distribute SIZE Records' new releases, including Angello's solo music, and the legendary indie label's catalog.
"While I'm excited to honor the legacy of SIZE Records by re-launching the catalog, I'm every bit as thrilled by what the future holds," says Steve Angello. "Teaming with Wh0 to make 'What You Need' the inaugural new release on the imprint feels like the perfect way to set the tone for everything we have planned. It's a new era, new team, new SIZE, new collaborations, new music and lots of it! My gratitude to Astralwerks for taking this journey with us at SIZE!"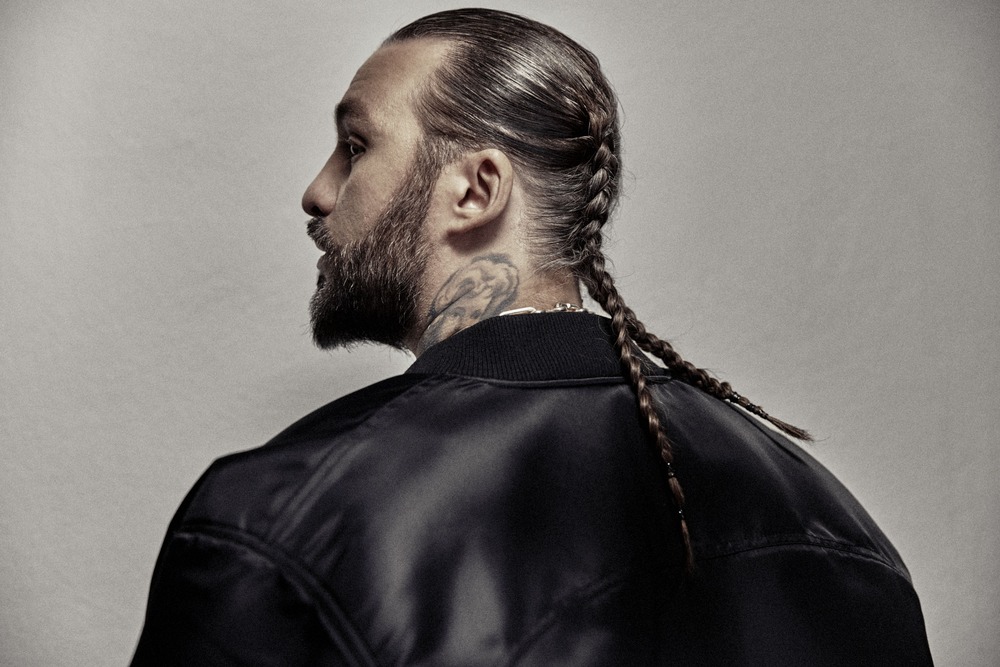 "SIZE Records is a powerhouse label and home to some of my all-time favorite records!" said Astralwerks President Toby Andrews. "Being able to work with them as they kick off their 20th anniversary celebrations whilst Astralwerks is celebrating its 30th year feels like the perfect match. In addition to that, the whole team is excited to bring more of Steve's music to the world and work with him and all his team to elevate the future vision and catalog of the label."
Wh0 recall, "This record emerged from our manager introducing us to Kurtis Mantronik's '77 Strings' and a video of Fatboy Slim performing it at the classic Big Beach Boutique II concert in Brighton back in 2002. We admired it, but we wanted to adapt the sample in our unique style and not merely loop it. Incorporating some old-school rave stabs and organs, we sent it to Steve a year later… he instantly connected with it and added his own magic into the mix. We're incredibly proud of the final result!"
Angello will be unleashing more music and shifting perspectives further in 2023. He'll perform at Tomorrowland and numerous other festivals this summer. His upcoming U.S. dates include an August 20 show at The Brooklyn Mirage. Tickets and tour details are available HERE.
About Steve Angello:
Long before earning GRAMMY® Award nominations, performing to millions of fans on multiple continents, crashing charts worldwide, and tallying streams in the billions, Steve Angello realized his purpose as a kid in Sweden. He collaborated with childhood friend Sebastian Ingrosso before launching his own label S—ZE during 2003. He also teamed up with Axwell in Supermode, landing a hit with "Tell Me Why." In 2008, he co-founded Swedish House Mafia with Axwell and Ingrosso. They earned consecutive GRAMMY nods for Best Dance Recordingwith the Platinum "Save the World" in 2012 and quintuple-Platinum "Don't You Worry Child" in 2013.
Angello also asserted himself as a solo force of nature. He occupied a spot on DJ Mag's coveted Top 100 DJslist for 14 consecutive years and received two DJ Awards. Following his full-length debut Wild Youth, he ascended to another creative peak on his 2018 sophomore offering, Human, collaborating with Bishop T.D. Jakes on "Rejoice," Pusha T on "Freedom," Barns Courtney on "Dopamine," and more. 2021 marked the momentous return of Swedish House Mafia with their long-awaited debut LP, Paradise Again – which topped the Billboard Top Dance/Electronic Albums Chart and UK Official Dance Albums Charr – and subsequent world tour. Steve Angello continues to be managed by Wassim Sal Slaiby and Dina Sahim at SALXCO.
About Wh0:
Wh0 has carved out their niche as a vastly intriguing duo in the music industry, their identities wrapped in mystery to keep the focus on their sound. Drawing from diverse genres like house, tech-house, and disco, they have crafted a unique sound that is immediately identifiable and respected, with the duo also recently earning their first GRAMMY nomination. Their songs seamlessly incorporate soulful vocals, groovy basslines, and catchy hooks to create a sonic experience that is undeniably Wh0, which has led to high demand from them for remixes, with Tiësto, Meduza, The Prodigy, Basement Jaxx and many more knocking at their door.
About S—ZE Records:
Renowned for championing the sound of electronic dance music over two transformative decades, S—ZE Records is poised to mark its 20th anniversary this year, initiating the celebration with the launch of S—ZE XX. Since its conception in 2003, the record label has persistently stood at the vanguard of the genre, pioneering its evolution and guiding it into the hearts of millions globally.
Established by the internationally acclaimed DJ and producer Steve Angello, S—ZE Records has been a beacon of innovation, fostering fresh talent and upholding an unwavering commitment to delivering quality music. Angello's vision has not merely been to build a successful label but to cultivate an indomitable musical movement, one that resonates with the spirit of electronic music and beyond.
About Astralwerks:
Now celebrating its 30th anniversary, Astralwerks is America's preeminent home for groundbreaking artists. Founded in New York City in 1993 by Caroline Records staffers who recognized the promise of the nascent electronic/ambient scene, the label has also launched the careers of indie, alternative and experimental artists. The first studio albums from The Chemical Brothers, Halsey, Swedish House Mafia, Empire of the Sun, Alison Wonderland, Phoenix, and Porter Robinson, among many others, were all released by Astralwerks in the U.S., fueling a sense of shared discovery with fans.
As a testament to this visionary approach, Astralwerks has amassed 30 GRAMMY® nominations, taken home six GRAMMY Awards and had historic releases from the likes of Brian Eno, Kraftwerk, Fatboy Slim, David Guetta, deadmau5, Eric Prydz, The Avalanches, ILLENIUM and many more. Now based at the iconic Capitol Records Tower in Hollywood, CA, the label is driven by a scalable, independent, and global-thinking ethos that has recently drawn such artists as Alesso, Bob Moses, Chris Lake, SG Lewis, Surf Mesa, and ZHU to its roster, and led to the launch of Astralwerks Asia. The label has also released such massive singles as the RIAA-certified 6x Platinum "Happier" by Marshmello + Bastille, "Piece Of Your Heart" by MEDUZA & Goodboys, which is certified Platinum and received a GRAMMY nomination, and the Gold certified "Losing It" by FISHER.