The song commemorates 'Mental Health Awareness Month'
Mumbai, 24th May 2023: A classic pop earworm, 'Happy Place' by Rohan Solomon, came to life when the singer-songwriter & producer confronted by an anxiety attack, attempted to soothe himself by turning to music creation. This song is one his most personal reflections, a must listen!
Stream the song on YouTube here:
In the duration of May Mental Health month, Rohan Solomon captures the storm of an anxiety attack and finding a port within its midst in his latest single – Happy Place. The pop proficient artist released the track on May 24th, 2023 to encourage people to feel comfortable talking about mental health and getting help if needed. Rohan wrote this a few months ago while going through an anxiety attack himself – in an attempt to calm and distract himself. This release comes soon after his last single Serenity reached the top of both Euro Indie and World Indie global radio charts. The track continues to chart on the no.1 position on Word Indie Music Charts and no.2 position on Euro Indie for 4 weeks now.
A true lived experience not imagined, the balladeer is releasing Happy Place in May to mark the occasion of World Mental Health Awareness Month and spread the word on seeking help and breaking the stigma around conversations on mental health. The song teleports one back to the classic pop-rock sound of the early aughts (2000s) with its sliding pianos, strum-my guitars and earthy, earnest vocals.
Stream 'Happy Place' on Spotify here:
A closer listen reveals the emotional distress of surviving an anxiety attack, however the music is consistently pleasing and optimistic and doesn't indicate the perilous trauma of a panic anxiety attack. Happy Place comes with the realisation that we all need an anchor or 'happy place' to refocus our state of mind while overwhelmed with anxiety. "To have that anchor is so important. The lyrics explain what I was going through during the attack and the music brings in some hope and positivity,"
The track has been entirely written, performed, produced and mixed by Rohan at Synergy Audio productions, the artist's studio. His signature three-part harmonies that are a quintessential part of classic pop make up the outro hook. The length of Happy Place up to this moment features a single track of vocals. The track was Mastered by Dan Millice at Engine Room Audio, New York City.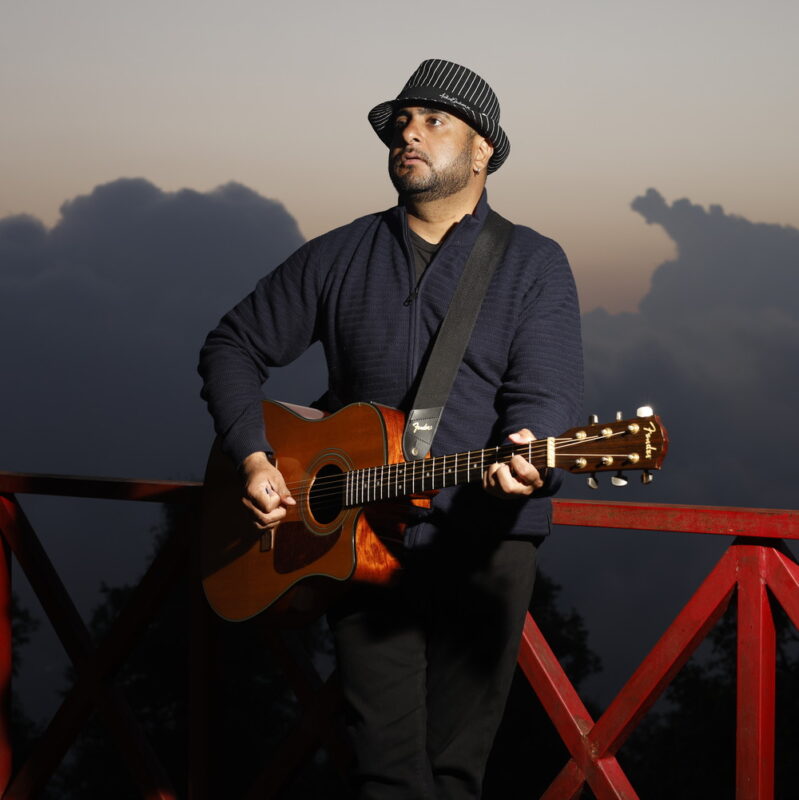 Elucidating on his aim for May Mental Health Awareness month, Rohan says, "I hope Happy Place lets people dealing with mental health issues feel less alone and realise that there are others who are going through something similar. I hope it encourages people to seek help for their mental health. Make going to see a therapist or psychiatrist as normal and acceptable as going to see a GP."
This is not the artist's first musical commentary on the importance and many faces of mental health care and struggles. That would include his previous release from this year – Serenity, where the Grammy submitted artist makes a convincing case for a mindful 'slowdown', as he returned well-rested after a short pause. The symphonic single saw the pop maestro moor into pristine mountains of Landour, Uttarakhand, amidst modern bluesy harmonies & a sweeping orchestral symphony.