One of the most exciting names breaking out in the Hip Hop music is Irfana Hameed. Sonically and aesthetically, she has been dropping some of the finest songs of late. We last interacted with her after the release of 'Southside Menace' and here we are catching up again with her on the release of 'Sheila Silk' recently. Had a candid conversation and here are the excerpts:
What is 'Sheila Silk' about?
Sheila Silk is a take on the item songs culture that exists in the ecosystem. The song derives its influence from the iconic Silk Smitha and one of the contemporary popular songs 'Sheila Ki Jawani'. It is written and composed to share a point of view in context to the item number culture.
From Found Out to Def Jam India, how was your transition?
I did 'Southside Menace' with Found Out and the song was a reasonable success. I have been in touch with the stakeholders with Universal Music India (UMI) for a while and post the success of 'Southside Menace' the team offered me to come on board with Def Jam India. It was a smooth transition for me.
Watch Sheila Silk here:
Share with us your experience working with Def Jam India
Def Jam is a great label, it's a label which I grew up listening to and looking up to! It is a much bigger label than Found Out as everyone would know. From the teams at UMI, I already had a lot of support from them while I was with Found Out however, with Def Jam things are even better. The focus and support are even greater which also gives me a confidence that I will have a chance at this career!
In terms of career, what do you look forward to as an artist?
As an artist, I look forward to many things going international being one. Apart from this I look to write songs that can influence culture and be timeless in their own way. But at the same time, I am taking it one step at a time rather than being consumed by the final goal. With Def Jam coming to India, Desi Hip Hop is getting a lot of push. In general, Def Jam has been a big plus for the community.
What is next from Irfana after 'Sheila Silk'?
'Sheila Silk' has a different sound than 'Southside Menace' and I will keep experimenting with the sound and treatment of my work in the next few ones. There are a bunch of releases planned, some have featuring artists too. Along with these experimental songs, I will also be dropping some of my signature sound work soon. More on this will definitely be shared as we come closer to the release. 😊
What is your signature sound?
My signature sound is all about hard bars, constant flow, rapping from start to finish and not much of singing! But at the same time, I want to explore all the various kinds of sounds and styles.
Your work is in English and in Tamil. How do you plan to reach out to North Indian Hindi language Hip Hop following fan base?
I am a Tamil so I don't understand much of Hindi, but it does sound very cool when someone raps in Hindi language. I will surely try to learn a bit of it but of course Tamil being my mother tongue, I will be dispersing Tamil lyrics in the songs. India is so rich in the cultural diversity that using regional languages adds to the flavour of the composition. English has always remained my dominant language, Tamil just adds that touch of culture to my work.
Does English limit your reach in India?
In India it's a Yes and No at the same time. If you look at it, globally English is the most popular language for Hip Hop. It is quite possible that as we go ahead, the global and Indian worlds will merge, and the language does get recognised on Pan India basis. It will take time, but I feel it will happen.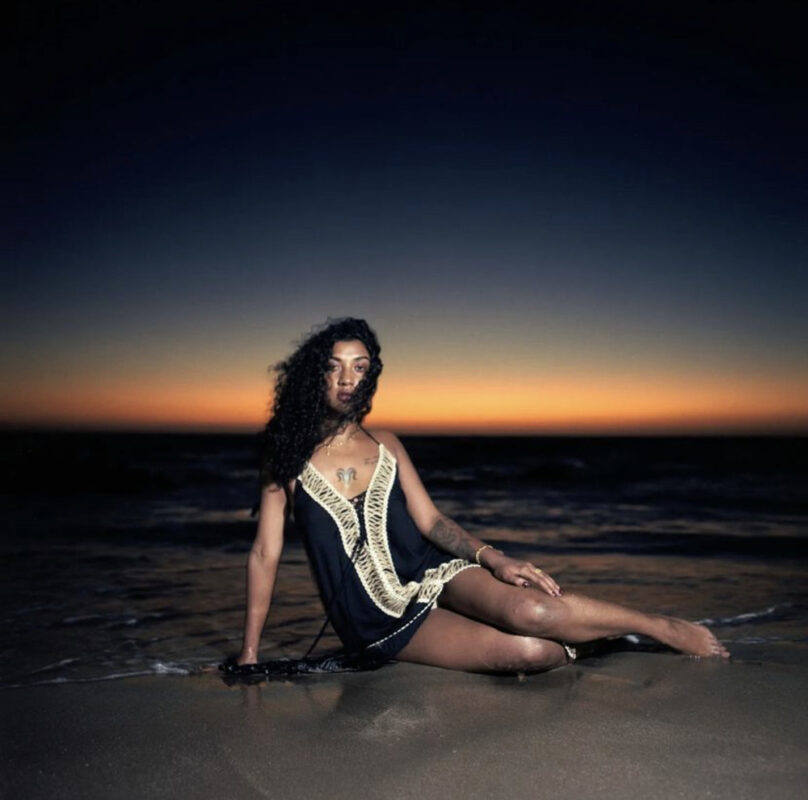 Does this mean your primary audience is out of India?
I am hoping it is both in India and outside of India. I am in India; I make music here and I want people from India to watch & listen to my songs. I do hope to go international in the future and English rap has a bit of advantage there. Having said that you can't even say this anymore as Indian regional languages are going international too. So as an artist, I just want to grow my audience by way of my work.
'Sheila Silk' is your debut single with Def Jam India. Is there an album in making too?
I want to wait a little bit to create an album. As of now I am focusing on singles because I want my album to bring about a story, which of course takes time. I am working on it on the sides but do not have much to share beyond the fact that it will be capturing my story in many ways. As of now though, I am focusing on doing different and experimental singles, having fun with sound and exploring more with each track.
From an indie artist to now with a label, how has your life changed?
Life has become a lot busier and a lot more fulfilling. As an indie artist you had your own time to plan things out. With a label now, things are more organised and with certainty. There is more support and more people working with you. This gives you a lot of confidence and empowerment at the same time.
Well, that Irfana was already a popular name on her own, with Def Jam India now coming with her, the possibilities have just become endless. We will keep a tab on what comes next from her, she is a special talent!