Cover Art Credit: Harrdy Sandhu's Instagram
Mumbai, 13th July 2023:  Media.Monks India is proud to announce its collaboration with Harrdy Sandhu in the creation of India's first virtual production Punjabi music video. This groundbreaking collaboration has resulted in a visual masterpiece for Harrdy Sandhu's latest song, "PSYCHO," which is the first song of his highly anticipated EP, "Pleasures".
Watch the song here:
"It has been an incredible experience working with the exceptionally talented team at Media.Monks," expressed Harrdy Sandhu, the sensational Punjabi pop artist. "Working with virtual production technology has been an absolute game-changer. The ability to shoot in one studio while seamlessly transporting ourselves to diverse locations was an exhilarating experience. It truly pushed the boundaries of creativity and opened up a whole new world of possibilities for us as artists."
Harrdy Sandhu, who is known for his hit song "Bijlee Bijlee," amongst many other chartbusters, released his EP, "Pleasures," on July 7th, 2023. This EP marks a significant milestone in his career, showcasing his artistic evolution and growth. Comprising five captivating songs — "PSYCHO," "If You Want," "Gal Meri," "What is Love," and "Love Hate" — the EP offers a fresh perspective on life, love, and emotions, accompanied by infectious melodies and meaningful lyrics.
The music video for the single "PSYCHO" showcases the innovative use of virtual production technology. By combining real-time computer graphics with live-action filming, the creative team behind the video has created stunning visuals and immersive environments. This cutting-edge approach allows for enhanced creative flexibility and control, resulting in a captivating audio-visual experience for the audience.
Media.Monks India played a pivotal role in the collaboration, utilizing their expertise in virtual production and bringing together talented artists from across the industry. The renowned VFX team at Media.Monks India worked closely with Harrdy Sandhu and Arvindr Khaira to ensure the seamless execution of their creative vision. The result is a music video that perfectly complements the emotive lyrics of the song, immersing viewers in a visually striking narrative.
Adding to the charm and charisma of the "PSYCHO" music video is the presence of Aakanksha Sharma, a talented female lead. Her performance enhances the overall experience, further accentuating the mood and narrative of the song.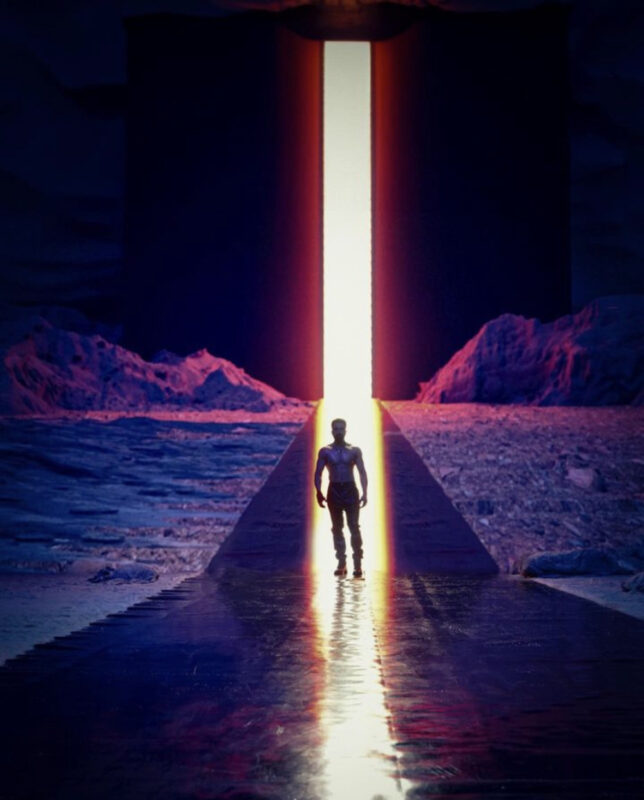 Arvindr Khaira, the acclaimed director behind the "PSYCHO" music video, added, "Together with Media.Monks India, we stretched the limits of creativity of conventional VFX in music videos. The use of virtual production technology allowed us to create breathtaking visuals that perfectly complemented the emotions and energy of the song. It was an exhilarating experience to create something absolutely new and to explore uncharted territory, trying out innovative techniques that have never been seen before in the music video industry."

Media.Monks India, in particular, has been at the forefront of pioneering virtual production in the country. With a talented pool of experts in Unreal, VFX, and CGI, the India team played a crucial role in bringing the creative vision of "PSYCHO" to life. The three-day shoot at their Noida Studio in film city exemplified their commitment to pushing the boundaries of technology and creativity.
"We are thrilled to have collaborated with Harrdy Sandhu on this groundbreaking project," said Robert Godinho, Managing Director at Media.Monks India. "The 'PSYCHO' music video represents a new era in Indian music videos and showcases the power of virtual production technology. We are proud to have been part of this milestone and look forward to continuing our mission of driving innovation in the industry."
Be prepared to be captivated by the seamless fusion of music and technology, as Media.Monks India and Harrdy Sandhu present India's first virtual production Punjabi music video.