Influenced by Dogri Punjabi Folk, the song will take you to sweet mellow journey of love
Mumbai, 23rd February 2023: Singer Aabha Hanjura's famous song Hukus Bukus's popularity skyrocketed after it started trending on Instagram recently and a lot of prominent names including politician Rahul Gandhi, and actor Ali Fazal made viral reels on the song. Aabha is a Sufi folk singer and songwriter who is renowned for her versatility and elaborative work as the lead singer of the eclectic folk-pop band Sufistication and again the versatile singer is back with yet another soulful song 'Banku Deya Chachua'.

Watch the song here:
Banku Deya Chachua is a pahadi folk song popular in the regions of Jammu and Himachal Pradesh. It is a sweet love song about a wife lovingly complaining to her husband to take her with her to the city. Jokingly and teasingly requesting not to abandon her to take care of the household duties while he is in the big city. The loneliness a wife experiences while managing everything on her own without her husband is perfectly captured in the song. Aabha has always been influenced by the Dogri Punjabi folk and always has a temptation to shed light on lesser-known aspects of folk music from Jammu Kashmir and also bring the Dogri language into the mainstream. Banku Deya Chachua is undoubtedly the most pleasant song of the season and Aabha has once again proved her versatility with this song.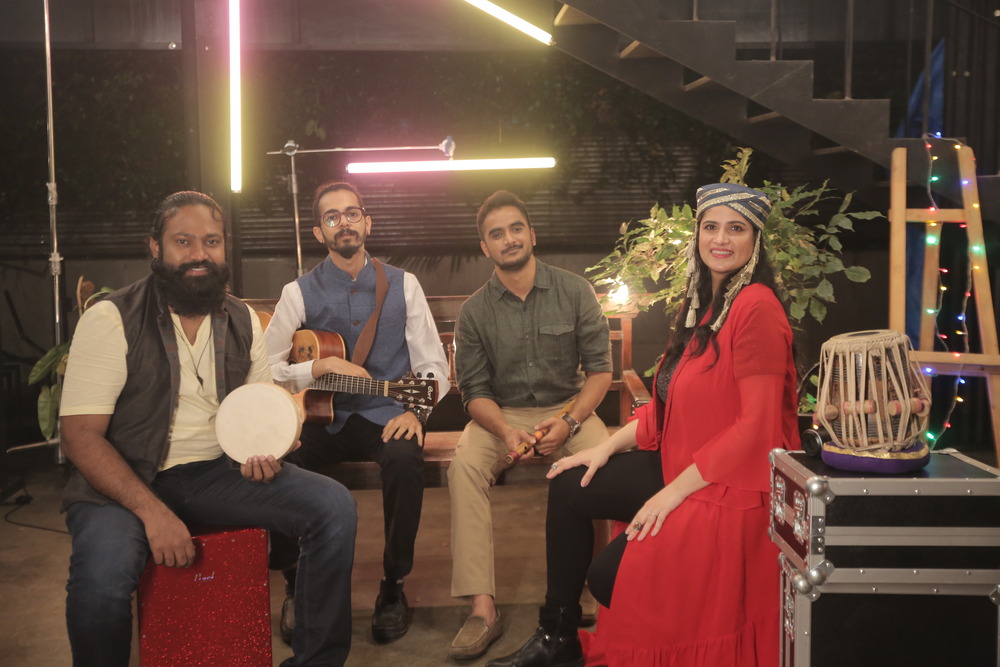 Talking about her song Aabha Hanjura says, "Banku Deya Chachua is my first song in Dogri, I grew up in Jammu and this song takes me back to my childhood as we used to dance to it in school functions.I perform Dogri folk music live as well but recording this song is my way of paying homage to my roots and this is the first time that people will get to hear me sing in a language that's very close to my heart! While Banku Deya Chachua is a sweet groovy song that puts you in a good mood instantly, since it's based on Pahadi raga, it transports you to the mountains instantly!