New Delhi, 31st May 2022: "I am not going anywhere. I will live here and I will die here", these were the words that Shubhdeep Singh Sidhu, better known as Sidhu Moose Wala, will repeat at most of the occasions recently when he was contesting for Punjab elections. While the results did not go his way, the intent of the pop star was visible for all to see. He chose his last name as that of his village and had the utmost desire to bring better future for the people living there.
Sidhu Moose Wala can be credited to many things he has done for Punjabi music. For the starters, he was able to mix folk with western hip hop to create a bigger awareness of the Punjabi music industry. He was a phenomenon, unmatched and unparalleled in many ways. Often polarising opinions, but one thing that everyone would agree on is his impact on the Punjabi music. This impact can well be summed up in one man's Instagram story. Drake, arguably the biggest star currently in the music world, paid his respect to this incredible artist on his untimely demise.
Watch his last song here:
On 29th May 2022, Sidhu was shot dead with more than 20 bullets to his body. This brought an abrupt and unimaginable end to his fast paced and culturally revolutionary career. But it also brings to the front a less talked about question. Are the musicians, who are breaking barriers and creating unparallel success, at the mercy of hitmen? A recent story by A P Dhillon on the demise of Sidhu points us in this direction. Are these celebrated musicians becoming the next soft targets after the Bollywood, which has had its fair share of run ins with gangsters? This is a question that needs to be addressed well by the authorities and its very apparent that in the case of Sidhu Moose Wala, they failed miserably.
Sidhu's legend will keep growing further with time. His connect with the masses and his craft made him one of the most recognisable faces in Punjab, to an extent that he was offered a ticket by Congress to contest the state elections. At 28, his life has created a story that many can't even dream of by 80!
Two things about Sidhu that have stood out over years have been his lyrics and his rivarly with Karan Aujla. His lyrics have been largely celebrated by his fans and in popular culture however, they have at times been targeted for promoting violence. Having said that, his own conduct towards the society at large had been that of a man who was honest and wanted to do good for the other. During his election campaign, instead of making false promises of freebees, he spoke about the need to clean up the air, soil and water. He was an honest upcoming politician, hence, he lost. But what stands out is his commitment towards real good for people over fake and populist narratives.
On the other hand, his rivalry with Karan Aujla was a feast for his fans and fodder for the fans of Karan Aujla. Despite their rivalries, both of them have held each other in high regards, as artists and musicians. This rivalry helped both the artists in a nut shell, they both pushed each other to be their best and the fans had the last laugh. Sadly, the one half of that rivalry is lost!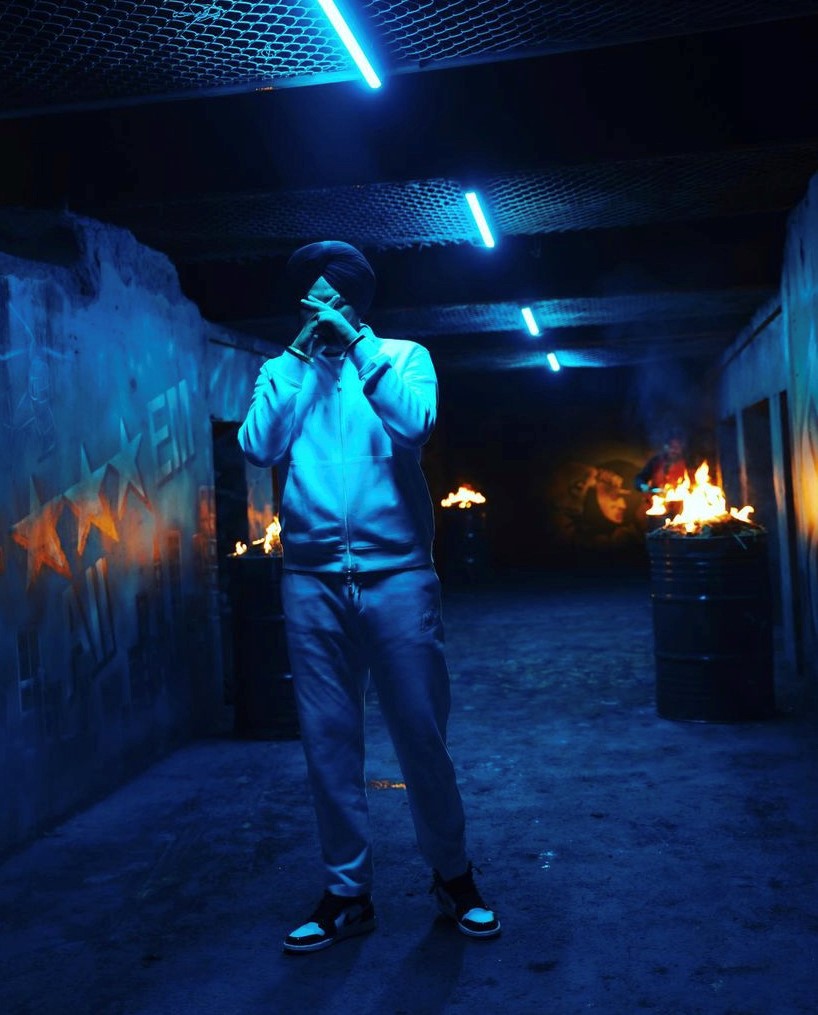 The worth of an artist and the respect that he or she has earned is seen not so much when they are alive, but truly when they are gone. Within hours of his demise, the entire industry came together to postpone their immediate events, releases, etc., in the honour of this legend. From record label executives to rivals to friends, everyone came together to pay respects to Sidhu. Now that Sidhu is gone, his work remains with us to celebrate. Sidhu will always be the story of what could have been if he were alive, for generations to come. His work will inspire millions of people around the world and he will continue to live beyond life with his fans!
Rest In Peace Sidhu Moose Wala, you lived well and left us wanting for more!