Mumbai, 30th September, 2022: Popular music band "Submarine In Space" recently released their first single called "Sugarcode" from the second album " F5". This is the band's second album after the success of their debut album "Wavelength" in 2018. The planning for this album started with an idea in 2019 when the band was on their Nepal Tour and on a bus ride from Kathmandu to Pokhara the idea of doing a live album with an audience came up.
Watch the song here:
In 2020, they were supposed to go to Island City Studios in Mumbai but then Covid happened. A whole year passed by and when things started getting better in 2021 they again booked a studio in April and guess what… Covid happened again. And then again in December 2021. Now they were on the edge. Having so much self-doubt and having lost all motivation, they didn't know if they should go ahead with the second album at all! Also, they had exhausted all of their savings as a band. Having played a couple of shows in the covid struck year, they wanted to be back with a bang, with a kind of production that seemed impossible to us and a concept that seemed impossible to us.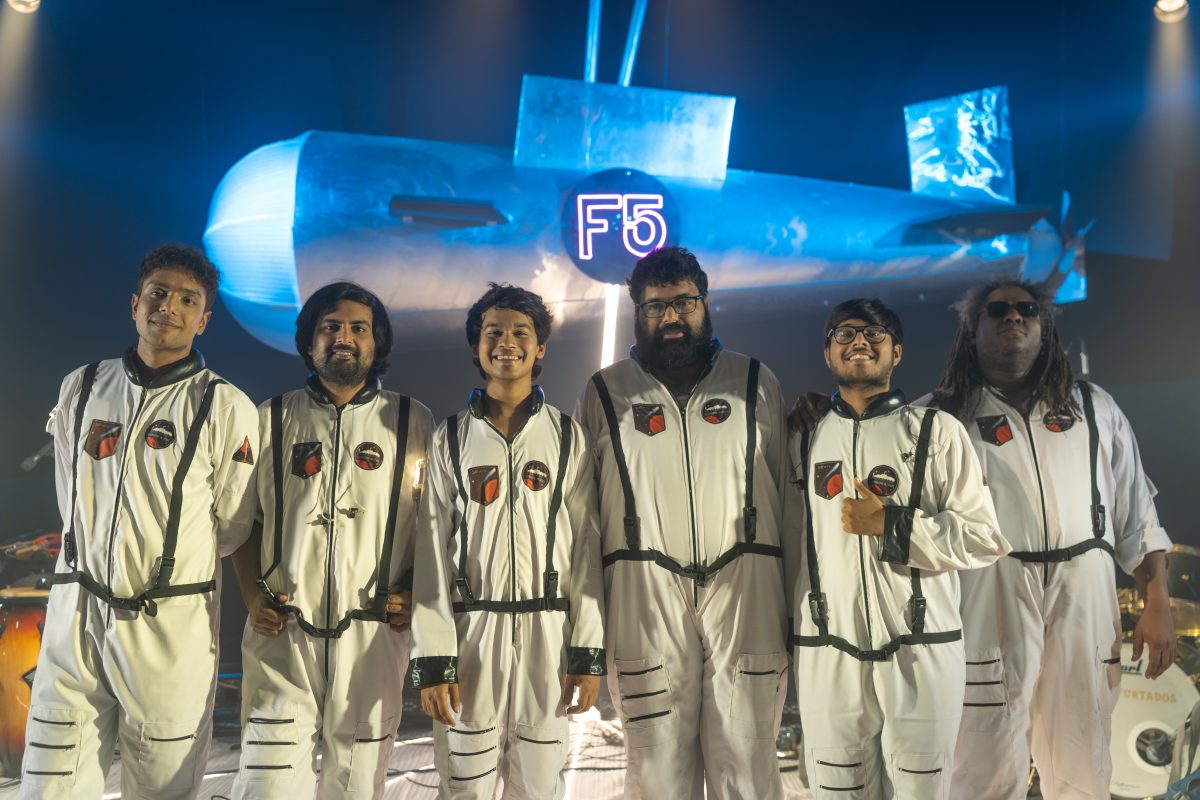 They decided to crowdfund the production of their second album and were able to raise the full amount. So, they decided to give their audience an audio-visual experience. For this production, they had a budget of 8lacs. The budget was allocated to Sound equipment, Lights equipment, and the stage design with a crew of over 40 people. They had an actual Submarine made by welding out iron sheets. The idea was to give it a look that the submarine is actually in space! Roots of lights went down from the Submarine to their individual stations and were being triggered by the music. The catch to this was that we were recording it LIVE with an audience.
Speaking about the crowdfunding the band says, "We needed funds to carry on with the production of our second album. There was a vision, yes, but we had lost sense of direction. And just when everything seemed to make no sense, we had the idea of pulling in funds through our fans, the people who have always supported us. We were fortunate enough to have support not from our friends, and our families but also from renowned artists like Ehsaan Noorani, Raghu Dixit, and Subir Malik from Parikrama. We want to thank each and every one who funded our album and also our listeners who wish us luck and support what we do".
Let's check out what Submarine in Space has in store for us!