Niyati Handa, left her 7 years of cooperate job to follow her passion as an artist. This Multi-talented girl isn't only a performer but she writes & composes her own songs. She was awarded 'Best upcoming Artist' by SheThePeople which was organised by Google India. She was been nominated in Best EDM category by Clef Music Awards. We had a quick interaction with on the release of 'Lost In You', here are the excerpts:
Tell us about the song "Lost In You", what is it about?
Lost In You' is a song about first love. The jitters and butterflies one gets. Your first love is always alive, you feel like dancing & don't want it to go away. After hearing this track everyone would want to relive those moments in their hearts & minds. This one will definitely make you groove. First love can never be forgotten. This song will remind you of that good memory. The song is produced by the very talented Vaibhav Pani, known for producing Amaal Malik's songs & Ex band member of The Yellow Diary.
Watch the song here:
What comes to you first, lyrics or melody? Why?
Depends on my mood and the zone I am in. Usually, melody first and then lyrics. As melody comes easy to me, I usually take my time with lyrics. I believe in writing something meaningful, something that connects with my audience. I keep making small changes until the final day.
You have been collaborating with various artists. How has been your experience?
Well, good days bad days. Some artists were very easy going and fun to collaborate with. With few I had difficult time. I am a very professional & punctual person, I don't appreciate when people delay songs, don't revert to mails & messages. I really hope this thing becomes better with Time.
For my recent song 'Lost in you' I had some amazing time with Vaibhav. We created this song in 2021, now we have finally released it. Feels good. He is quite creative and understands my vision.
What kind of sound do you want your listeners to associate with you?
Anything and everything. We appreciate actors who are versatile & can do all kind of roles, why can't we implement the same thing with Singer & songwriters. I have released songs which have Pop, R&B, Dancehall and EDM sounds. My new song is Deep House-Indie Pop. I just want to release good content irrespective of the genre. Whenever anyone listens to my song, they recognise me from my voice and writing style, that's more important.
What's in store for the rest of 2023?
I plan to release at least 3 more songs this year. You will hear more of house, pop and Hip-Hop music. I am collaborating with some really good artists. You will definitely hear one duet song this year.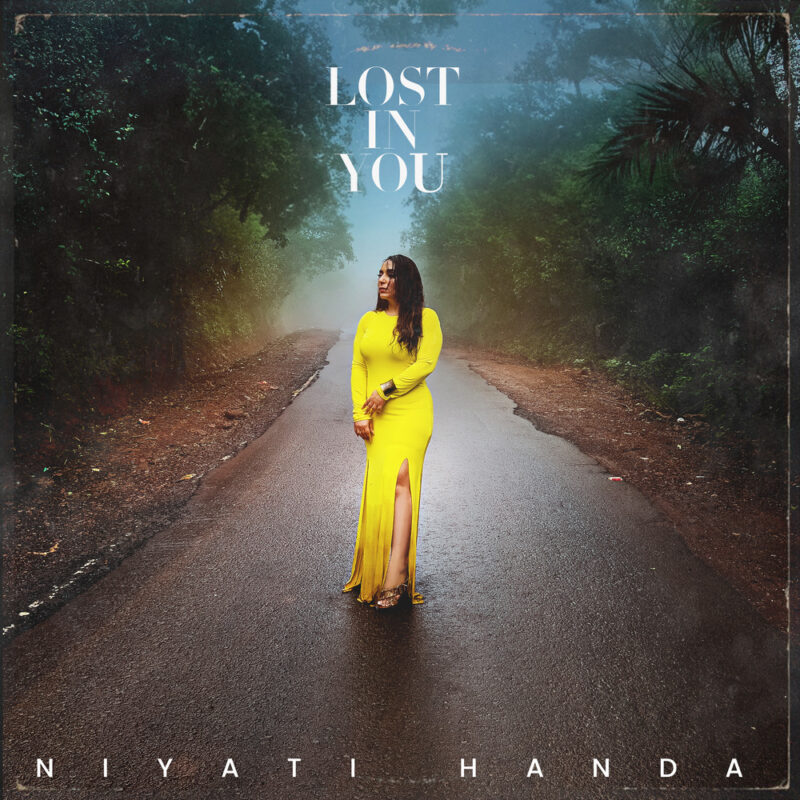 Which are your top 5 songs in the playlist? Why?
I love, love 'Chaleya' song. Anirudh is taking the music industry by storm. His music is fresh. 'Heeriye' by Jasleen Royal is on loop. I am a big fan of Techno/House music, Demons by Jerro & It goes like (Nanana) By Peggy Gou are my morning jam last few weeks.
Last but not the least Hanuman Chalisa by Shekhar Ravjiani is so meditative. I can't start my day without it.
Stream 'Lost In You' now and wait for more to come from Niyati!