The song is accompanied by a fittingly lonesome debut video
Mumbai, 21st December 2022: Up & coming melodic rapper Rishaad Chaudhry is back with his 8th single But I Do. The artist has come up with his very first music video for this deeply introspective heartbreak number that is enveloped in the groovy Hip-Hop Sound, melodic rap while being comfortably 'sad pop' at its core.
Watch the video song here:
The Geneva-born Gurgaon-based artist is seen battling the classic dilemma of standing at the crossroads of a romance gone bad in his latest release "But I Do". 'Tell her, you don't love her when you do', raps this 21-year-old, about his predicament in this groovy coming-of-age single with a thumping pop-baseline.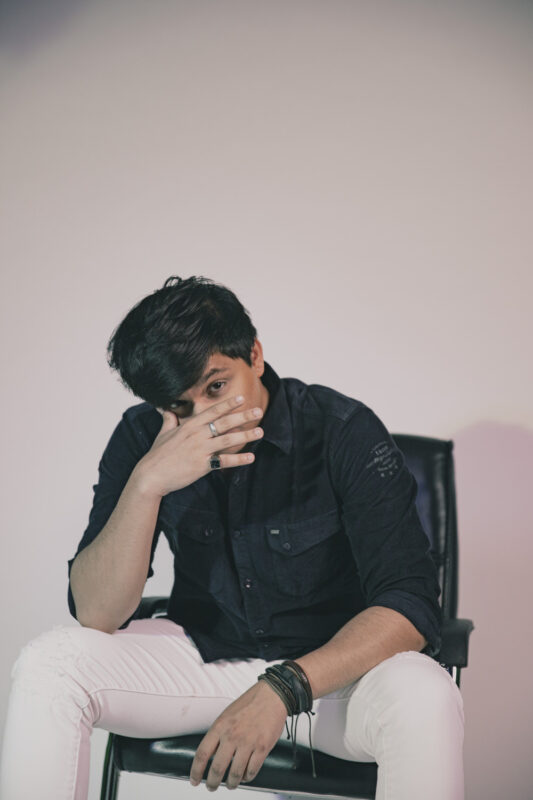 This is Rishaad's 3rd release of 2022 and 6th single in English. The video opens with the artist wandering inside an abandoned old building and the next shot takes us back to the reality of city life where the artist is seen sitting at a coffee-shop table gazing at a polaroid with an image of two lovers holding hands slowly fading in as the lyrics "You broke my heart……….But I Do".
The soft beats that follow takes us into the ruins of what remains after a loved one is no longer a part of your life. The video and the song skilfully complement each other to bring out these feelings of dilemma where a person is torn between moving on and yet not being able to do so completely.
Stream the song here on Spotify:
When asked about what his thoughts were in the conceptualisation of the video, Rishaad mentions that, "Through the video, feelings of sadness, frustration, and nostalgia are conveyed. I'm most proud of the end of the video as I portray someone torn between love and heartbreak, leaving the polaroid behind along with the person they love and finally moving on".
This song is Rishaad's homage to his mother who has always been his pillar during trying times. He released two singles earlier this year, marking his debut in Hindi/Urdu as also the desi rap with Khafa and Tu. While all his releases so far have been in the space of Hip-Hop/Pop-Rap, a popular favourite of his generation, the artist views them without the glasses of genre-based descriptions. The aspect of spontaneity in these genres and connected pop cultures as also in life is another reason that drives him to create music, indicating the base motivation of the artist to be beyond labels.