Mumbai, 1st November 2023: Def Jam India, the coveted Hip-Hop label division within India & South Asia at Universal Music Group (UMG), announced its exclusive signing of Delhi's rapstar Raga. The strategic partnership arrives amidst Def Jam India's unwavering commitment towards recognising and supporting raw Hip-Hop/Rap talents in India & South Asia.
While the partnership serves as a crucial moment in Raga's extraordinary rap career, it strengthens Def Jam India's resolve to provide unprecedented push to Indian Hip-Hop & its vivid sub-cultures across the country.
Through a hard-hitting discography of numerous rap records, Raga has risen to nationwide prominence and is now considered one of the influential rappers in Northern India. Recognised for his lethal rap verses and provocative vocal delivery, Raga has turned himself from an underground rap icon to a mainstream rapstar within a few years. To his fans, Raga is a cult figure with a rare ability to not just document his early life in the streets of Jamnapar, East Delhi through affecting conscious rap but to set towering status in modern commercial rap with ease.
Raga's discography is home to the internet-breaking Haryanvi rap single "Kaleshi Chori" alongside DG Immortals, his top-selling singles with Def Jam India including "Sheher" and "Badan", sprawling debut album "Rap Ka Mausam", single "GTA NCR" and more. As India witnesses a historic disruption in rap music, Def Jam India strives to encourage and solidify such important shifts in Indian music. Through this massive partnership, the coveted record label aims to not just support Raga's promising rap career but further pave the way for millions of young rap artists across India.
Devraj Sanyal, Managing Director and CEO, Universal Music India & South Asia, expressed his excitement on Def Jam India's latest signing. "We are thrilled to announce the latest addition to the Def Jam India family, Rapper Raga. His unique blend of lyrical prowess and raw talent has already made waves in the Indian hip-hop scene, and we are excited to amplify his voice on a global stage. Raga's signing with Def Jam India represents our commitment to fostering home-grown talent and taking it to new heights.  Get ready for the next chapter in Indian hip-hop with Rapper Raga and Def Jam India".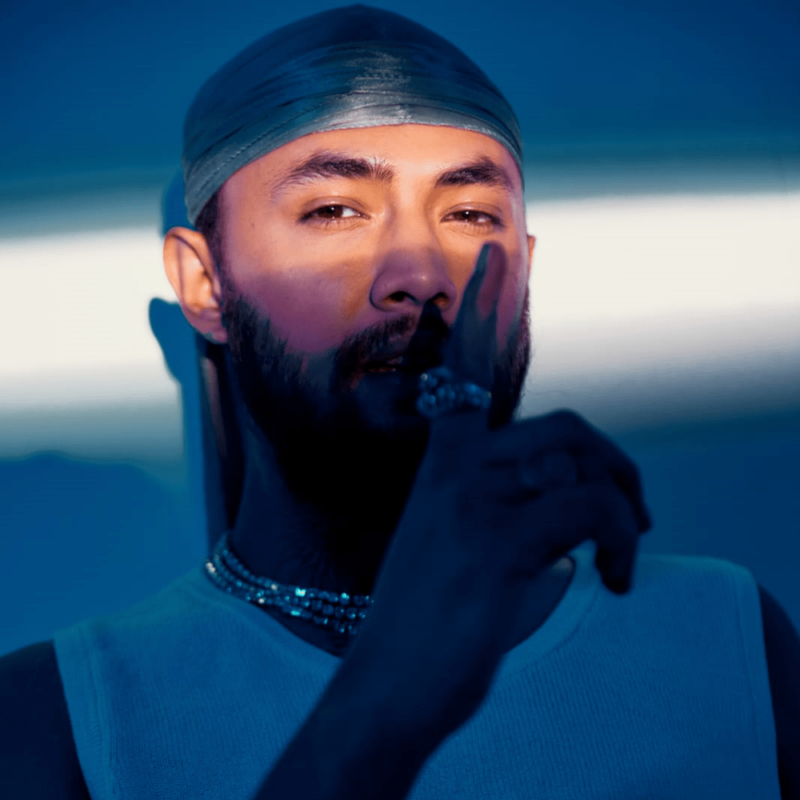 Raga is now gearing up for the highly anticipated release of his forthcoming EP "Midtown Madness". The incendiary project, which has been previewed by Raga himself at some of the biggest live events in India including Def Jam India's historic '50 years of Hip-Hop' concert in Delhi-NCR, will witness Raga's most infectious bars yet. Further, Raga has worked exclusively with renowned Hip-Hop filmmaker Azar Strato for a music video from the project.
Raga himself shared his enthusiasm, stating, "I'm truly excited to partner with Def Jam India. I grew up listening to the record label's iconic rap artists including the revered Public Enemy, Jay-Z, Pusha T & many many more. While it's an honour for me to be a part of such an iconic record label, I'm also aware that this partnership will inspire millions of rap artists across India. I'm grateful for the opportunity and the trust that Def Jam India has expressed in my artistic vision and my music. Together, we're going to make some incredible music and break new boundaries in this ever-expanding world of Hip-Hop. We're comin'!"
Raga's long list of accomplishments doesn't just end here. At just 28 years of age, the New Delhi trailblazer is set to serve as a guest judge on MTV Hustle Season 3 – India's biggest Hip-Hop reality TV show. During his brief tenure, Raga will share rare insights and his personal experiences with the next promising generation of rappers at the show. His presence alongside Hip-Hop pioneers and industry heavyweights including Badshah, Ikka, Dino James & more is sure to turn MTV Hustle's latest season into the most exciting season yet.
About Def Jam Recordings India
Def Jam India is Universal Music India's new label division within India and South Asia dedicated to representing the best hip-hop and rap talent from the region. Def Jam India follows the blueprint of the iconic Def Jam Recordings label, which has led and influenced the ever-evolving Hip-Hop/Rap music and its subcultures for more than 35 years. While Def Jam is a global hip-hop powerhouse that represents an iconic roster of artists such as LL Cool J, Slick Rick, Public Enemy, Beastie Boys, Kanye West, Jay-Z, Rihanna, Pusha T, Dave East, YG and many more; Def Jam India has strived to elevate the Indian imprint of hip-hop by working with some of the biggest Indian hip-hop artists such as Dino James, Raga, Fotty Seven, Wazir Patar, GD 47, Hanumankind, Irfana Hameed, J Trix, tricksingh, Chaar Diwaari & more.